Dorothy Baker in Stefan Zweig's Adressbuch 1940-1942 - Information von Elke Rehder

zurück zum Adressbuch
Dorothy Baker und Lotte und Stefan Zweig 1940-1942
Miss May Dorothy Baker (* 1893, † 1986 in Bath, Somerset, England) was not married and was aged 93 years. From 1938 she worked as an English teacher at the Abbot Academy Faculty in Andover in Essex County, Massachusetts, USA. She did not used her first name "May" because this name is sometimes misspelled as "Mary". I have got her birth and death results from the database England & Wales Deaths 1837-2007. To her death there was a hint in the Andover Bulletin, Volume 81 from Fall 1987 on page 56: "Last year Miss M. Dorothy Baker Abbot emerita, who had been living in Bath England, also passed away."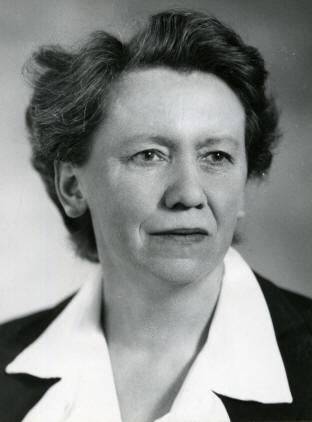 May Dorothy Baker war Englisch-Lehrerin an der Abbot Academy Faculty in Andover in den 1940er Jahren

The Abbot Academy yearbook 1941-1944 published her address: May Dorothy Baker, 177 Englishcombe Lane, Bath.
Here are some quotes from the Abbot Academy Bulletin October 1950-1952:
- Faculty Facts. Faculty Changes: "The following members of the staff will be greatly missed. Miss Dorothy Baker, who resigned to return to her home, 12 Grosvenor Place, Bath, England, will continue her teaching."
- Summer Activities: "Miss Coolidge's trip included a two weeks' Norwegian coastal cruise. She then visited Miss Dorothy Baker in Bath."
- Past Faculty: "Miss Dorothy Baker visited us this summer on her annual visit to the United States (September 1952). As we go to press, we learn that Miss M. Dorothy Baker is returning to Abbot to teach English during the second semester."

The Catalog 1978-1979 of the Phillips Academy in Andover, Mass. mentioned her: "M. Dorothy Baker Instructor in English, Emerita, Bath, England, 1945-1950"
More information may be found in the Archives and Special Collections Phillips Academy Andover
1. Abbot Academy collection, 1812-2014 (bulk: 1915-1973)
1.1 Folder List: Sub-series-F: Personnel Files (1832-1982)
- Box 81: manuscripts on
- Baker, May D. (1938-1953 nonconsecutive ) 1938-1940
- Baker, Ruth (1920-1940 nonconsecutive ) 1920-1952

For Stefan Zweig and his wife Lotte it was an opportunity to have someone to look at their house "Rosemount" Lyncombe Hill in Bath. Hannah Altmann and Manfred Altmann were only temporary visitors in Bath.
The private school Abbot Academy in Andover is just 3 to 4 hours drive from Croton-on-Hudson. Since fall 1940 the 11 year old Eva Altmann was living in the house "Amity Hall" of Olga and Albrecht Schaeffer in Croton-on-Hudson. Lotte and Stefan Zweig tried to find a good education for Eva Altmann.


zurück zum Adressbuch

nach oben